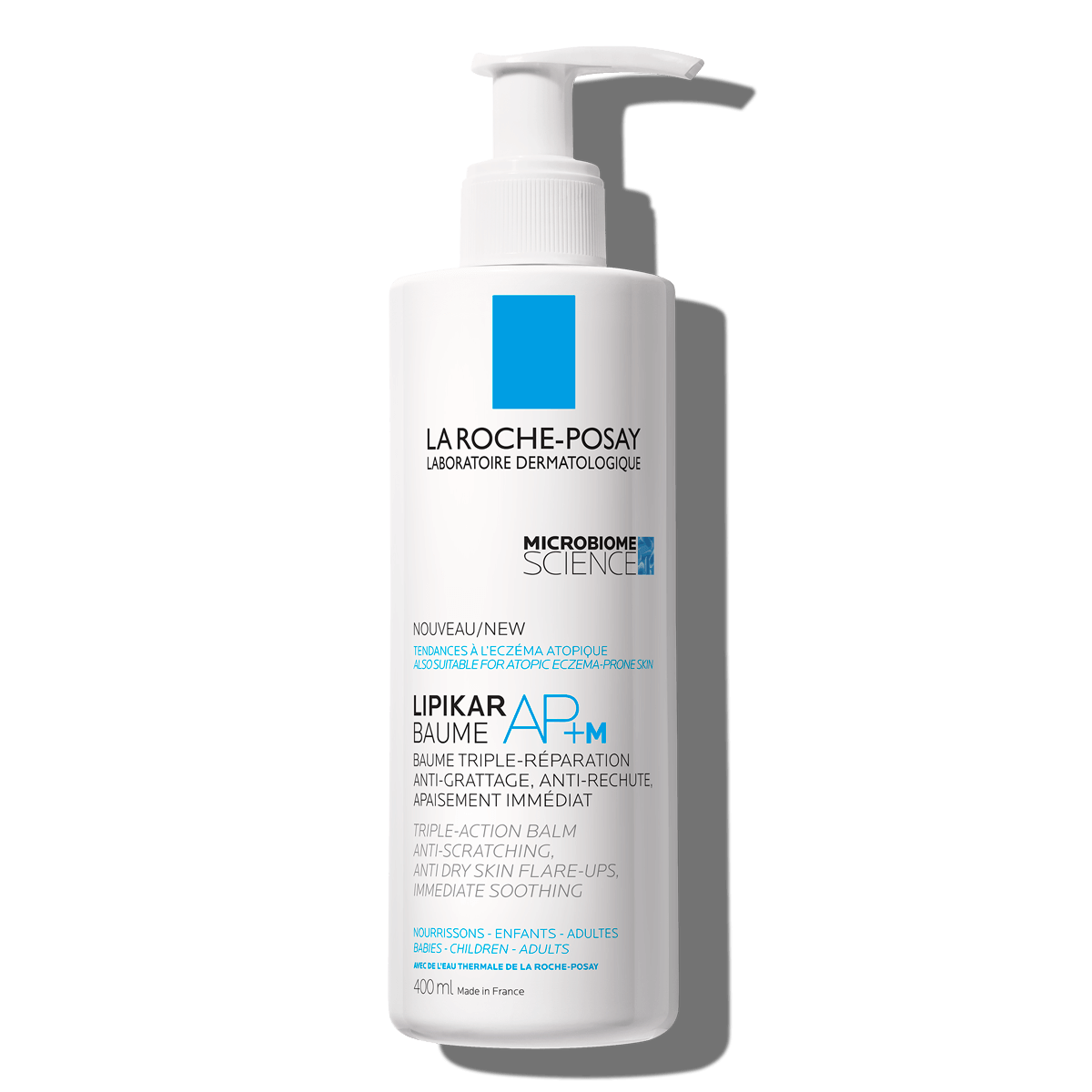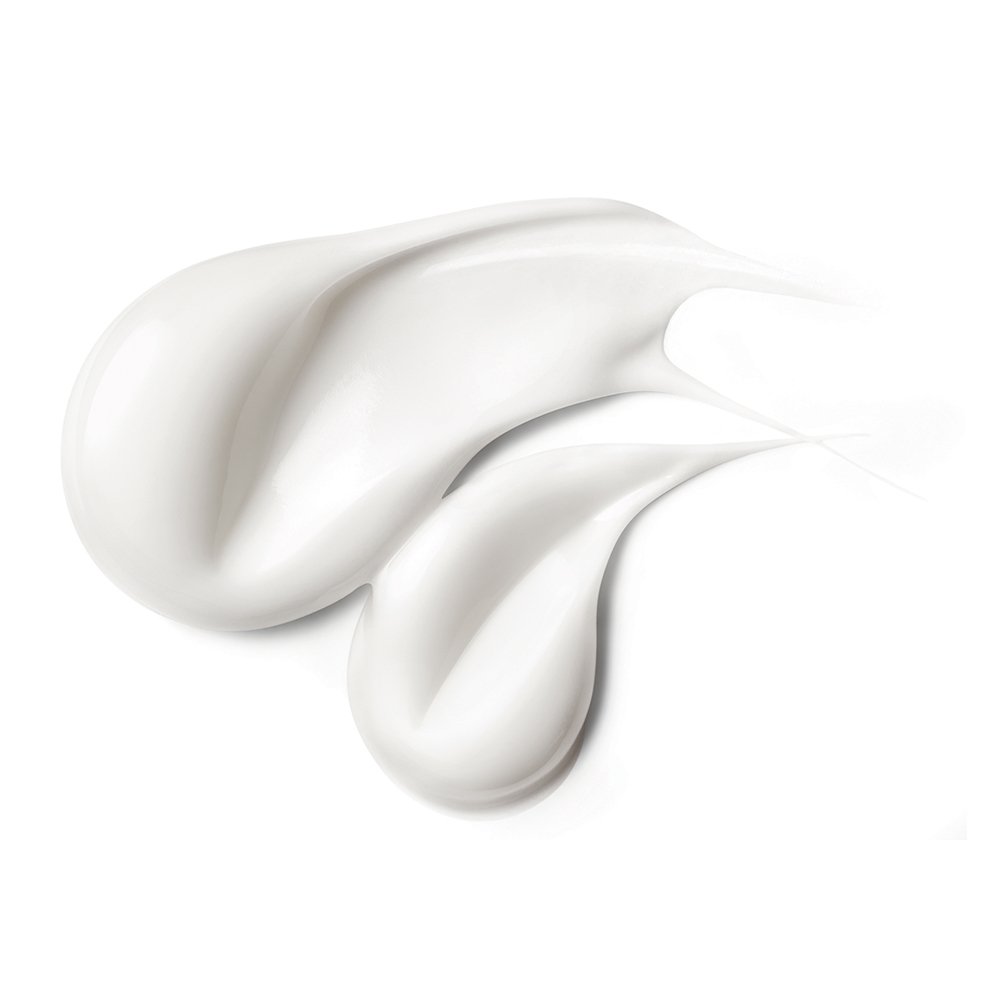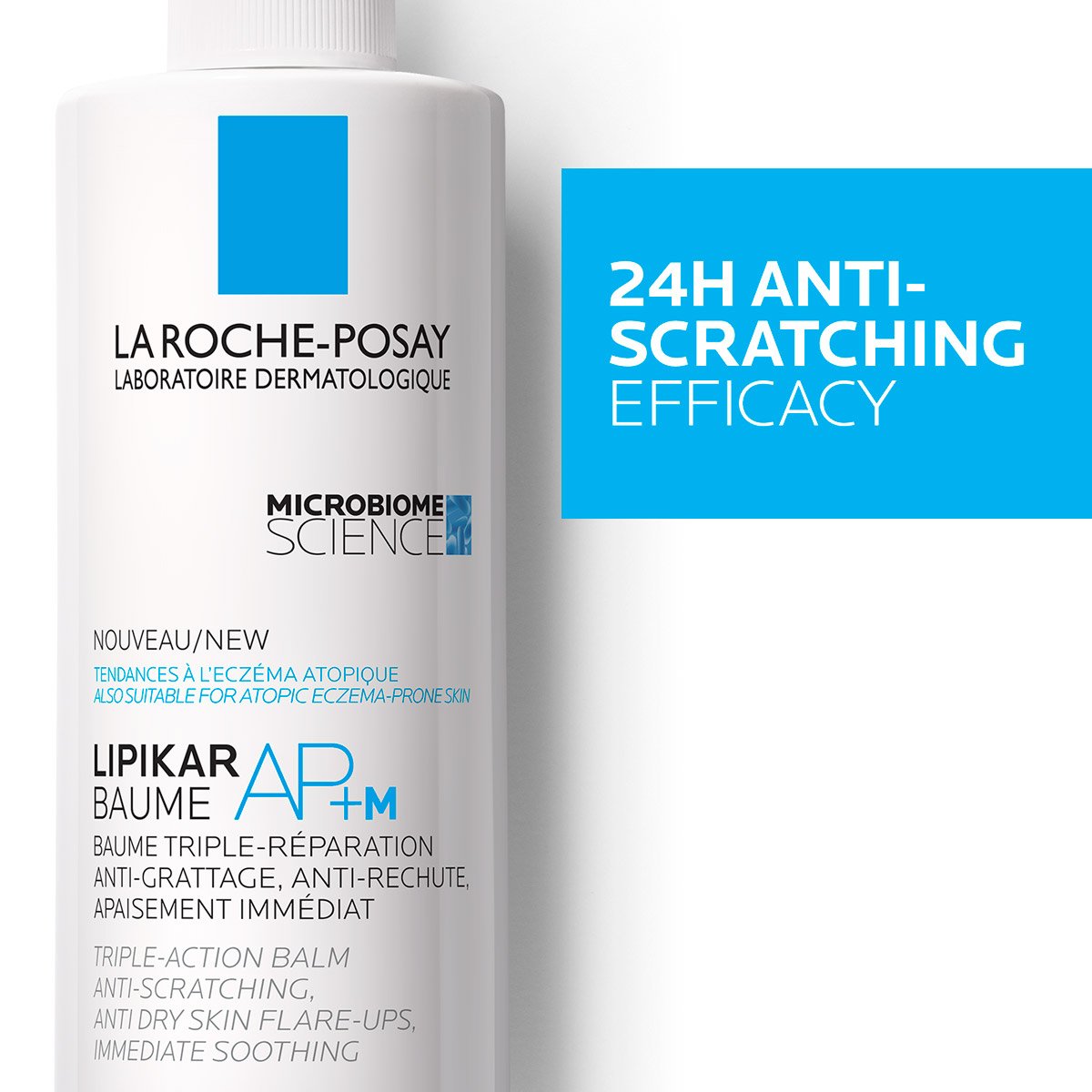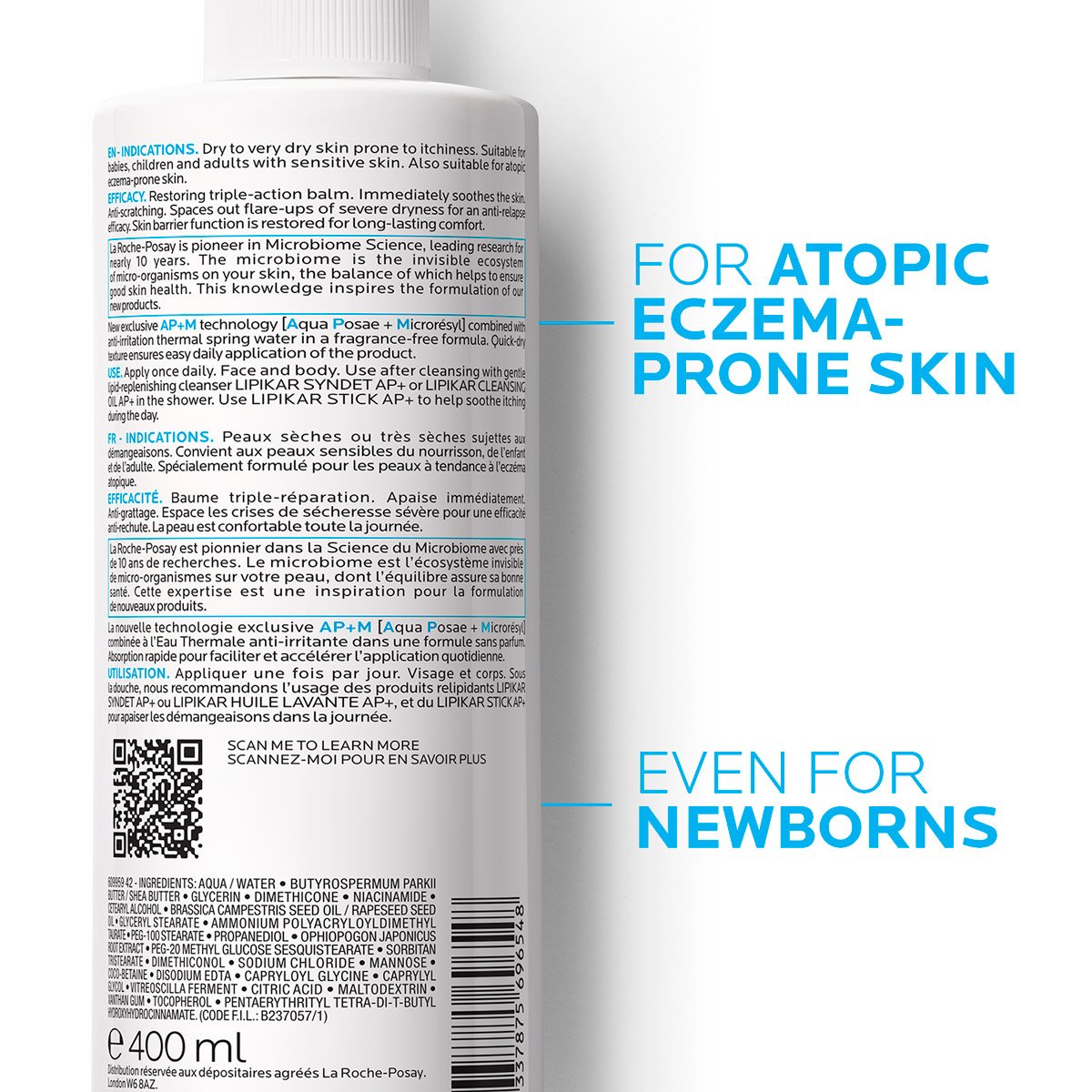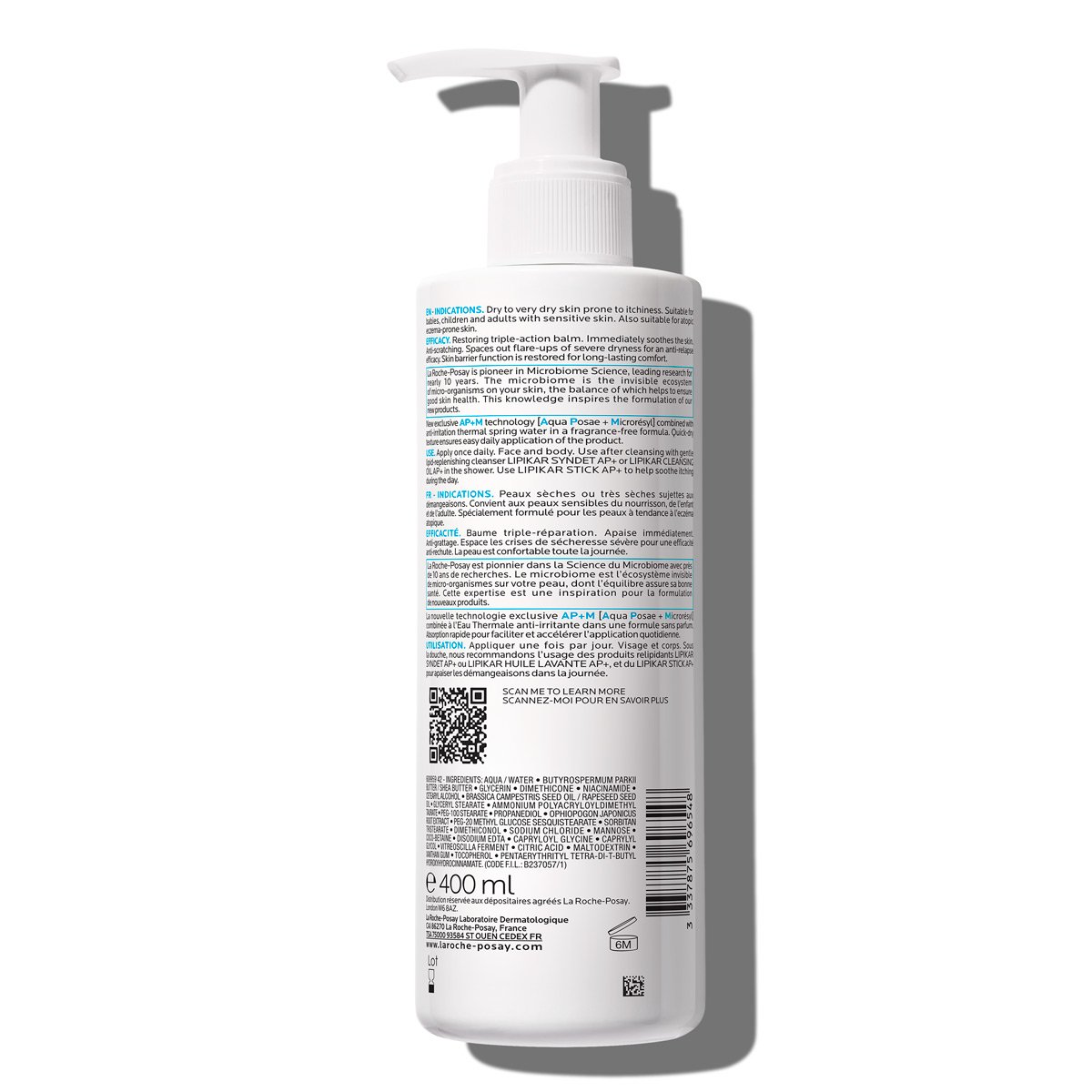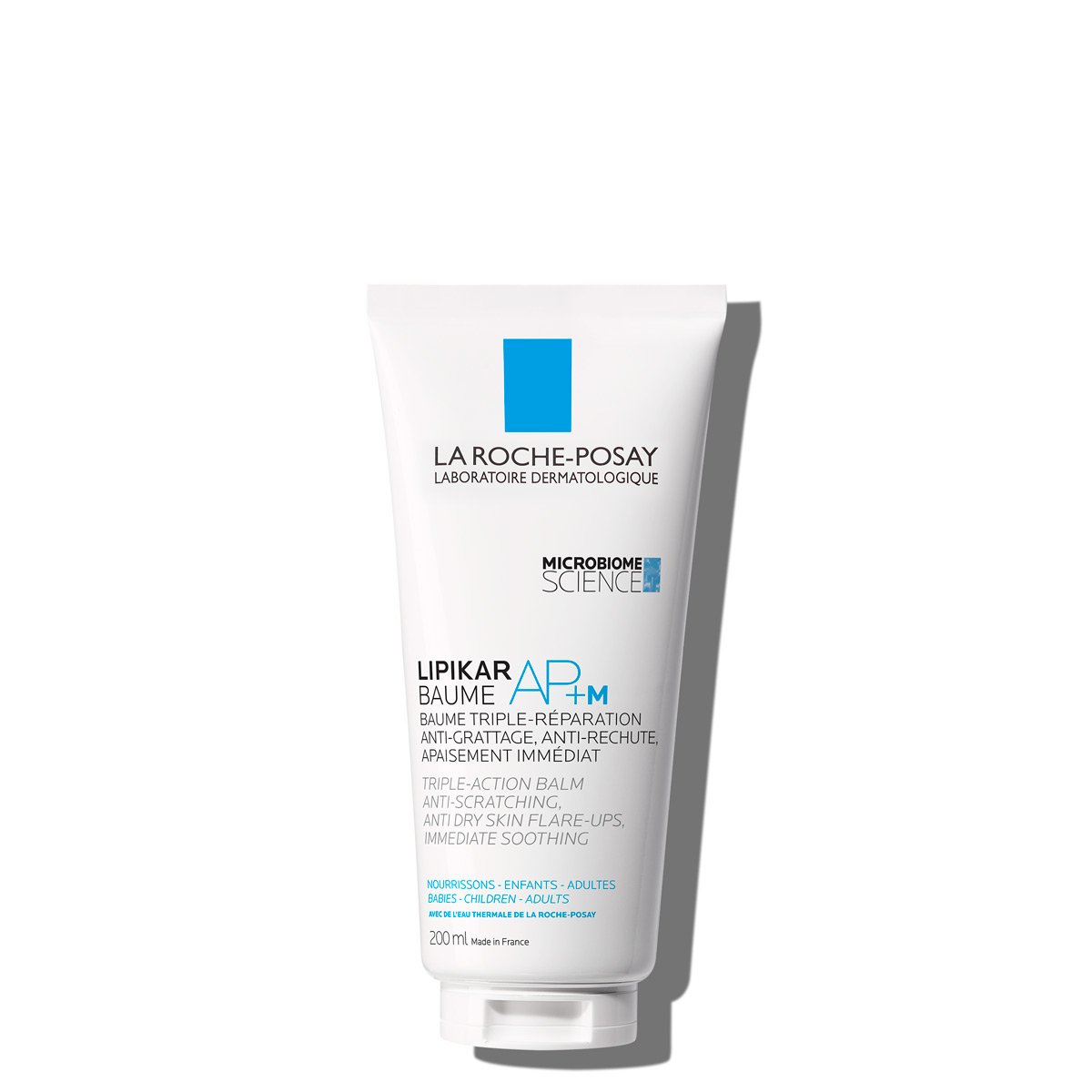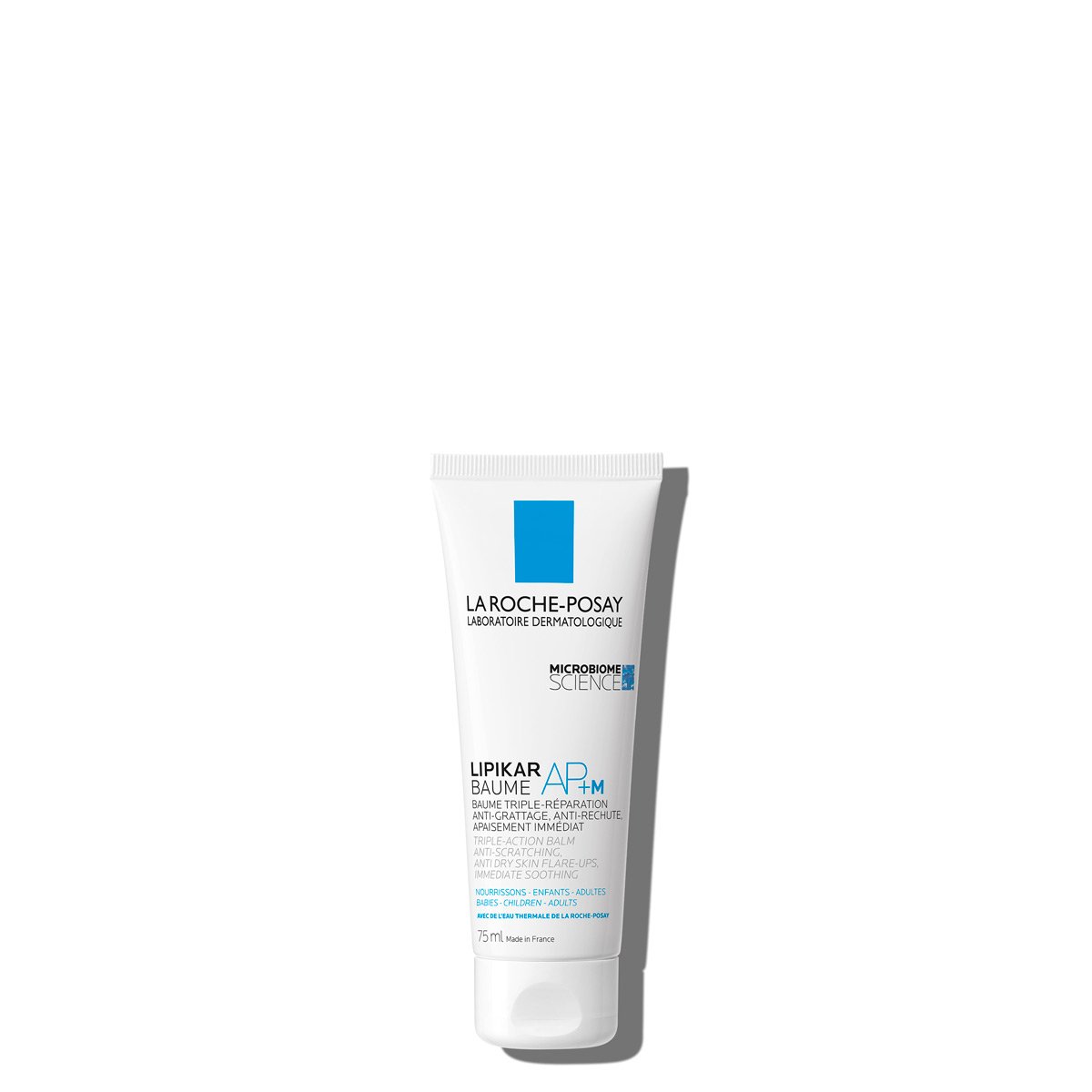 New
FOR ATOPIC ECZEMA & ALLERGY-PRONE SKIN
WITH EXTREME DRYNESS
BABIES - CHILDREN - ADULTS
WHAT IT IS

NEW LIPIKAR Baume AP+M

rebalances skin

microbiome

. It soothes skin immediately and reduces scratching. With its anti-relapse efficacy, it spaces out flare-ups. It nourishes skin, and restores the skin barrier. Formulated for babies, children, adults with very dry, eczema-prone or allergy-prone skin.

HOW TO APPLY

Apply to face and body, once daily.

For enhanced results, use LIPIKAR Syndet or Huile lavante AP+ as cleanser and Stick AP+ in the day to soothe scratching.
TEXTURE

Quickly absorbs to facilitate and speed up daily application. Non-greasy, non-sticky finish.
With La Roche-Posay thermal spring water.
KEY BENEFITS

NEW Lipikar Baume AP+M immediately soothes eczema-prone skin. It has a reinforced anti-scratching, anti-relapse efficacy and rebalances skin microbiome.
THE SCIENCE BEHIND

La Roche-Posay research has shown that to lastingly relieve atopic eczema-prone skin, you need to rebalance its microbiome – skin's invisible living ecosystem. NEW LIPIKAR Baume AP+M is formulated with Aqua Posae to rebalance microbiome, nourishing Shea Butter and soothing niacinamide. For all the family.
Tested on more than 700 subjects with dermatologists and paediatricians.
Fragrance-free.
100% of Shea Butter comes from a socially responsible sourcing program in Burkina Faso.
Validity after opening:
6 Months
Pump

Nourishing
Anti-scratching
Anti-relapse
Soothing

Face
Body

Babies
Children
Adults
IT'S PROVEN
WITH CLINICAL STUDIES
Clinically proven efficacy by
7 clinical studies
on atopic eczema-prone skin and allergy-prone skin.
82%
of patients using
LIPIKAR Baume AP+M
for one month don't relapse vs only
26% of people using a standard care
*.
*Clinical study on 100 subjects
Clinical study results for use in routine with LIPIKAR Syndet AP+ body cleanser*
Itching is decreased by -41%
Sleep loss is decreased by -42%
Quality of life is improved by +69%

*Clinical study on 51 subjects (adults and children), during 2 weeks, using Lipikar syndet AP+ and Lipikar Balm AP+M.
THE MICROBIOME SCIENCE
BEHIND LIPIKAR BAUME AP+M
For nearly 10 years we have been pioneered microbiome science dermatology, and we have developed a new ingredient Aqua Posae, a delicate strain that grown in our thermal water. Once in our product the results were beyond our expectation: The microbiome was rebalancing, and staying balanced.
SHOW TRANSCRIPT HIDE TRANSCRIPT

At La Roche-Posay we have always pushed the boundaries of what is possible in skincare.
For nearly the past 10 years we have focused our energy on this new field of research, Microbiome Science.
It has really changed our approach to skincare.
Traditionally skincare was designed to correct the visible signs of skin conditions.
But what we have learned through our studies on the microbiome is that there is this invisible ecosystem of bacteria living on your skin.
And the balance between these different species play a vital function to your health.

We could see a direct correlation:
If your microbiome ecosystem was balanced your skin was healthier.
If unbalanced, problems would appears stronger.
So we thought, what if we could find a way to rebalance this microbiome, to find a better outcome.
Working with our laboratories on Microbiome Science to develop a new type of ingredient.

A delicate strain grown on our thermal water.
A powerful prebiotic. We call it Aqua Posae.
"You see here the original strain, stored at -80c. Grown on thermal water, and it is contently monitored for 24/7. We then condition it so that it can be placed in our product at the right concentration. This process is patented and totally unique."

Once in our product the results were beyond our expectation:
The microbiome was rebalancing, and staying balanced.
Signs of skin conditions dramatically decreased, and skin stayed healthy.
At La Roche-Posay our mission is to provide life changing dermatology for those with sensitive skin.

We believe our Microbiome Science is the change the industry needs and we are excited to lead it that change.
EXPERT
QUOTE

Keep the bedroom cool, without humidity. Avoid allergens such as dust, animal hair, tobacco… Wash new clothes before wearing.
THE PERFECT MATCH
FOR YOUR SKIN
THE LIPIKAR WINNING TRIO
LIPIKAR is Europe's #1 bodycare and hygiene range, with products suitable for the whole family, from newborns to seniors. With Lipikar Baume AP+, Lipikar Syndet AP+, experiment the ultimate skincare routine to soothe, repair, and protect the skin's lipid barrier.
ATOPIC ECZEMA-PRONE SKIN
Lipikar SYNDET AP+ is a cream wash for newborns, babies, children and adults wit...
NOW LIPIKAR Baume AP+M in a new eco-conscious tube rebalances skin microbiome wh...
DISCOVER THE OTHER
PRODUCTS OF THE RANGE
LIPIKAR is Europe's #1 bodycare and hygiene range, with products suitable for the whole family, from newborns to seniors.
LEARN MORE ABOUT
WHAT IS ECZEMA